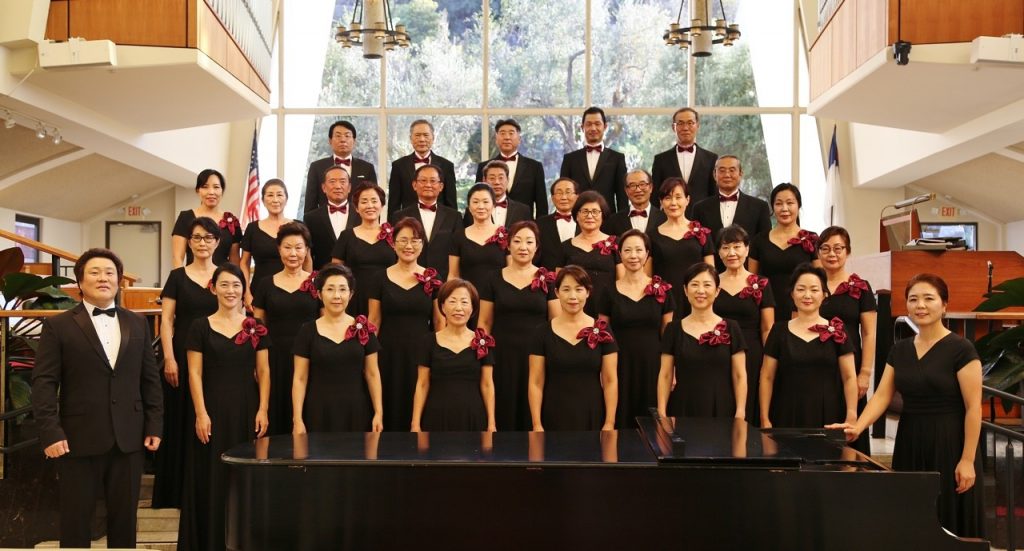 The CantAmore Chorus or CantAmore is composed of members of the Korean-American community in San Diego. It was founded in 2002 by San Diegans of Korean descent who desired to share their love and passion for choral music by forming a local choir. The name of the choir, CantAmore, was created by joining the Italian words Cantare ("to sing") and Amore ("to love").
CantAmore is open to all men and women (with the exception that its subgroup, Women's Chorale, is women-only). It is dedicated to the pursuit of musical excellence, continuous learning and instruction, and the creation of opportunities in San Diego for audience-directed performances by artists of Korean-American descent.
Led by Music Director, Mr. Hyun Kwan Chung, and through its series of outstanding choral performances, CantAmore seeks to foster and promote the arts and culture, brotherhood, and camaraderie among the Korean-Americans in San Diego and neighboring communities.
CantAmore offers its concerts during Winter and Spring. The Winter concert is focused entirely on choral music and masterpieces. The Spring Concert has a dual purpose: it is dedicated to provide venues for performance to numerous instrumental or vocal talents within the local community, while accompanied by a lighter fare of CantAmore's choral performance.
Please click the link below to view CantAmore's history of formation and performances.